Silicone Coated Fiberglass Fabric for Fabric Joint
2017-05-10
We began coating fabrics and textiles for Silicone Coated Fabrics including Silicone Rubber Fiber Fabric and Silicone Fabrics. Many of our Silicone Coated Fabrics are used in industries such as welding, aluminum, petrochemical, insulation,aerospace and automotive, and are comprised of silicone/fiberglass and silicone/silica combinations.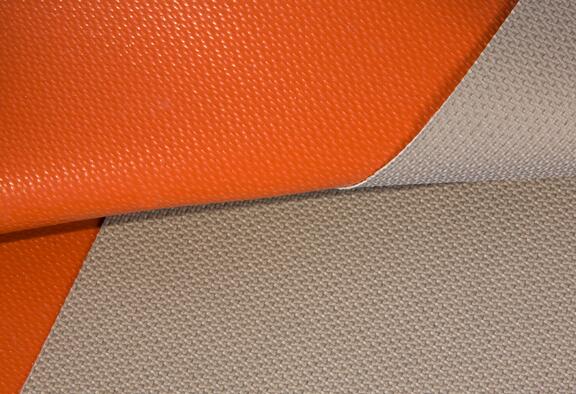 Fiber Characteristics:

C-Glass

Fiber Appearance:

Continous Fiber

Size:

1.1mm*1m*50m/Roll

Transport Package:

Plastic Bag

Origin:

China
Shape:

Fiberglass Cloth

Diameter of Filaments:

Intermediate Fibers

Glass Composition:

C-Glass

Specification:

1.1mm*1m*50m/roll

HS Code:

4008210000
Solicone coated Fiberglass fabric
Silicone rubber coated fiberglass fabric is a fiberglass cloth, which possesses the properties of temperature resistance, anti-corrosion, high strength and is coated with organic silicone rubber.
It is a newly-made product with high properties and multiple applications. Due to its unique and excellent
resistance to high-temperatures, permeability and aging, in addition to its durability, this fiberglass fabric is
widely used in aerospace, chemical industry, large-scale generate electricity equipment, machinery,
metallurgy, nonmetal expansion joint .

Type

Thickness
(mm)

Breaking Strength (N/50mm)

burst strength Mpa

peeling strength
N/m

Flame retardancy

Weight
g/m2

warp

weft

SRC-0.3

0.30+0.03

≥1800

≥1400

≥1.2

≥450

FV-0

470+50

SRC-0.5

0.50+0.05

≥2000

≥1600

≥2.0

≥450

FV-0

640+60

SRC-1.1

1.10+0.10

≥3800

≥3400

≥2.6

≥450

/

1700+170

SRC-1.5

1.50+0.10

≥3200

≥2800

≥3.0

≥450

/

2300+230